iPhone App Featured in iTunes Dear Diary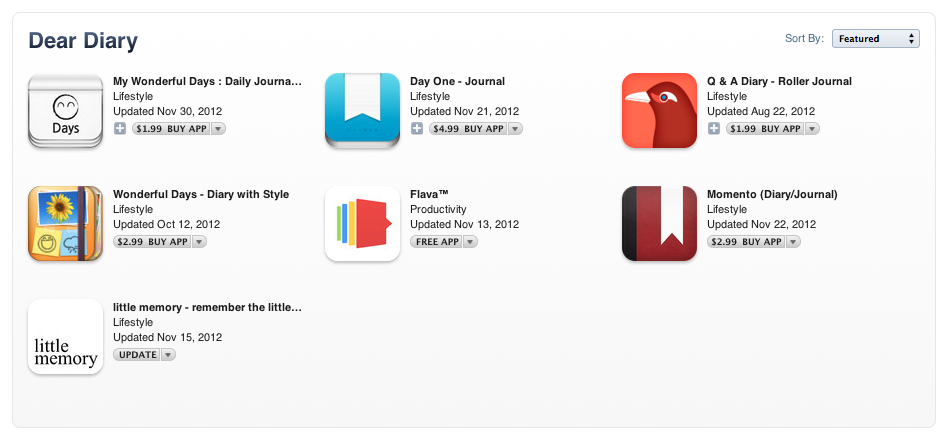 also, the app made it into the app store's Top Grossing chart at #5 in Hong Kong's Lifestyle category. cool!
On your journey of personal self-growth? Little Memory is an incredibly simple daily journal for reflection and self-care. Write one sentence every day and see your growth over time.